A life-limiting lung disorder which has left Riley Davies needing his own supply of oxygen 24/7 has not stopped the intrepid 11-year-old from climbing one of the highest mountains in Wales in aid of BBC Children In Need.
Rugby mad Riley, of Maesteg, was joined by broadcaster Anita Rani on a one-to-one ramble on Pumlumon Fawr – the highest peak in the Cambrian Mountains, a remote wilderness of small lakes and rolling moorland.
Their ramble will be broadcast in a special programme 'The Countryfile Ramble for BBC Children in Need' on Sunday 6th November on BBC One.
Riley was born with interstitial lung disease and at nine-months-old he was referred to Tŷ Hafan.
BBC Children in Need provides funding for a Specialist Play Therapist who has helped Riley to understand his condition in an age-appropriate way and has helped him to develop his confidence and self-esteem.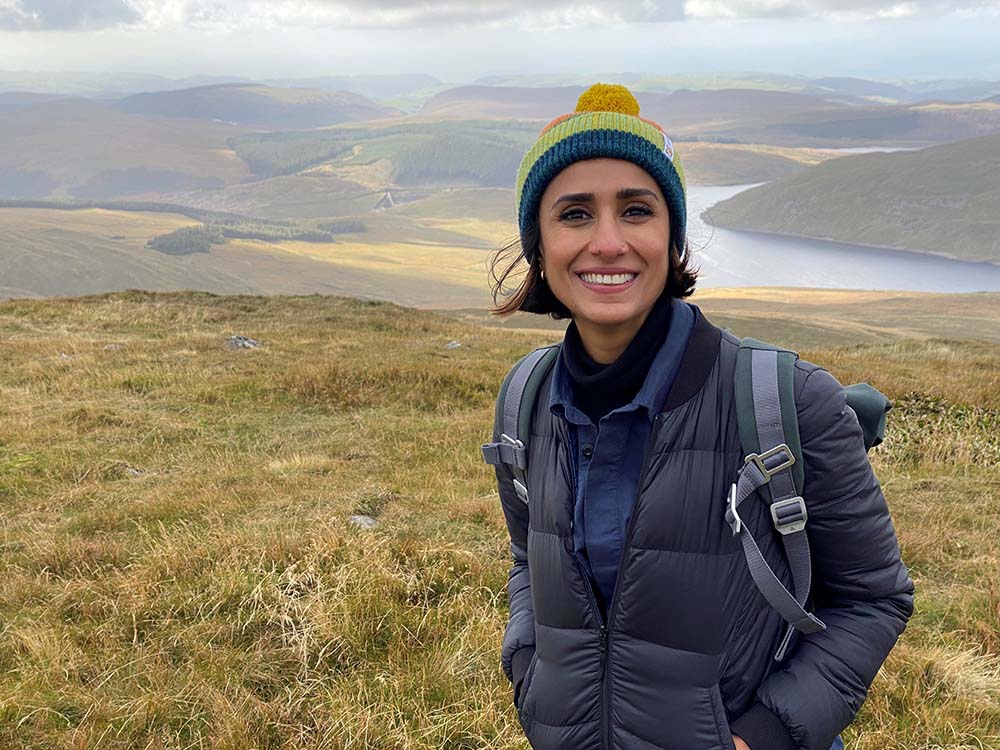 Our Specialist Play Therapist also helps children with life-limiting conditions and their siblings to develop their coping skills to better understand and manage their fears and improve their emotional wellbeing.
As a result of this Riley's confidence and resilience has developed so much that last year he climbed Pen-y- Fan with his mates from his rugby team.
Speaking before he undertook the ramble, Riley said: "I'm so excited to take part in my ramble challenge and meet the Countryfile team! I can't wait to see what they've got in store for me and to see where I'll be rambling."
Riley's Mum, Kat, added: "I'm so proud of Riley for taking part in this ramble challenge. It's such a great experience for him. We'll be cheering him on and waiting for him at the end. He will be amazing! I'm so grateful to Tŷ Hafan for all their support and I'm sure the team will be encouraging Riley to do his best."
Tŷ Hafan currently receives a grant of £116,008 from BBC Children in Need, over three years. Funding provides a Specialist Play Therapist for children aged 18 and under with a range of life-shortening conditions, to help them manage their wellbeing, reduce isolation and provide guidance and support for families.
Since the Countryfile Ramble began in 2015, ramblers have raised more than £12.5 million for BBC Children In Need.
To support the Countryfile Ramble for BBC Children In Need go to: