The event, which was a drop-in session for Members to meet with representatives from Wales' only two children's hospices, was an opportunity to discuss our services, the challenges the families we support are facing amidst the ongoing cost-of-living crisis and to highlight the importance of our short break services for the children. We were delighted to be joined by so many colleagues from across the Senedd Chamber, and look forward to continuing to work with all of the Parties to create a Wales that truly supports some of the most vulnerable children and their families in our communities.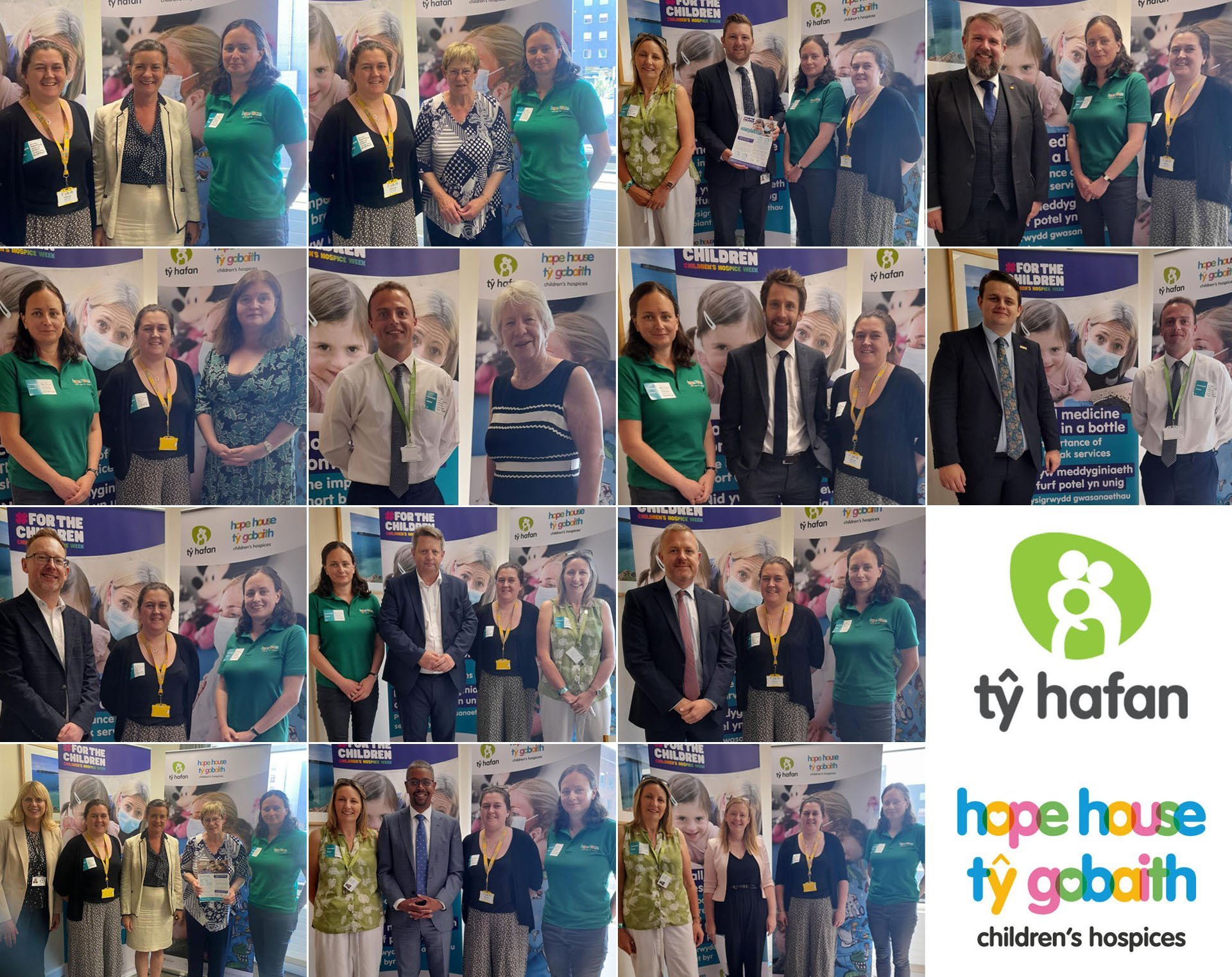 We would like to say a special thank you to Jayne Bryant MS for sponsoring the event, and to all of those MSs who found the time in their busy schedules to visit us and commit their support to our ongoing work.
Thank you also to the Minister for Health and Social Services, Eluned Morgan, for meeting with the two hospices yesterday, which proved an opportunity to say our thanks following the announcement of a uplift in our funding as of January this year.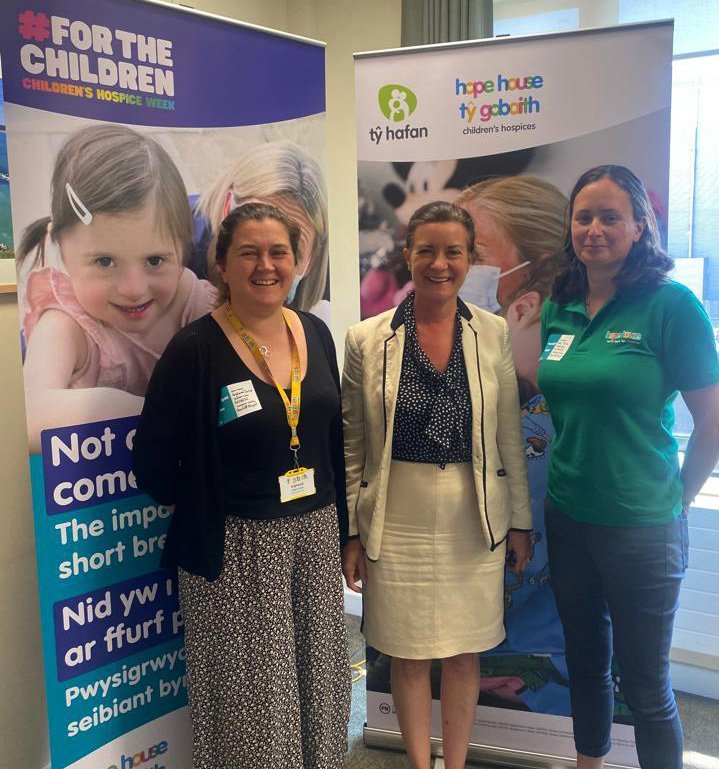 The drop-in session event was visited by members from across the Senedd including Minister for Health and Social Services, Eluned Morgan MS (centre).
Tŷ Hafan and Tŷ Gobaith will continue to work together to create an All-Wales voice for children with life-limiting and life-shortening conditions in Wales – and thanks to all of those elected representatives who have continued to support us.