The Challenge has seen staff from Principality branches across south Wales partnering and volunteering in our Tŷ Hafan shops, and similarly with Tŷ Gobaith in north Wales, with the goal of generating sales and raising awareness of Children's Hospice Week and the work Tŷ Hafan and Tŷ Gobaith do.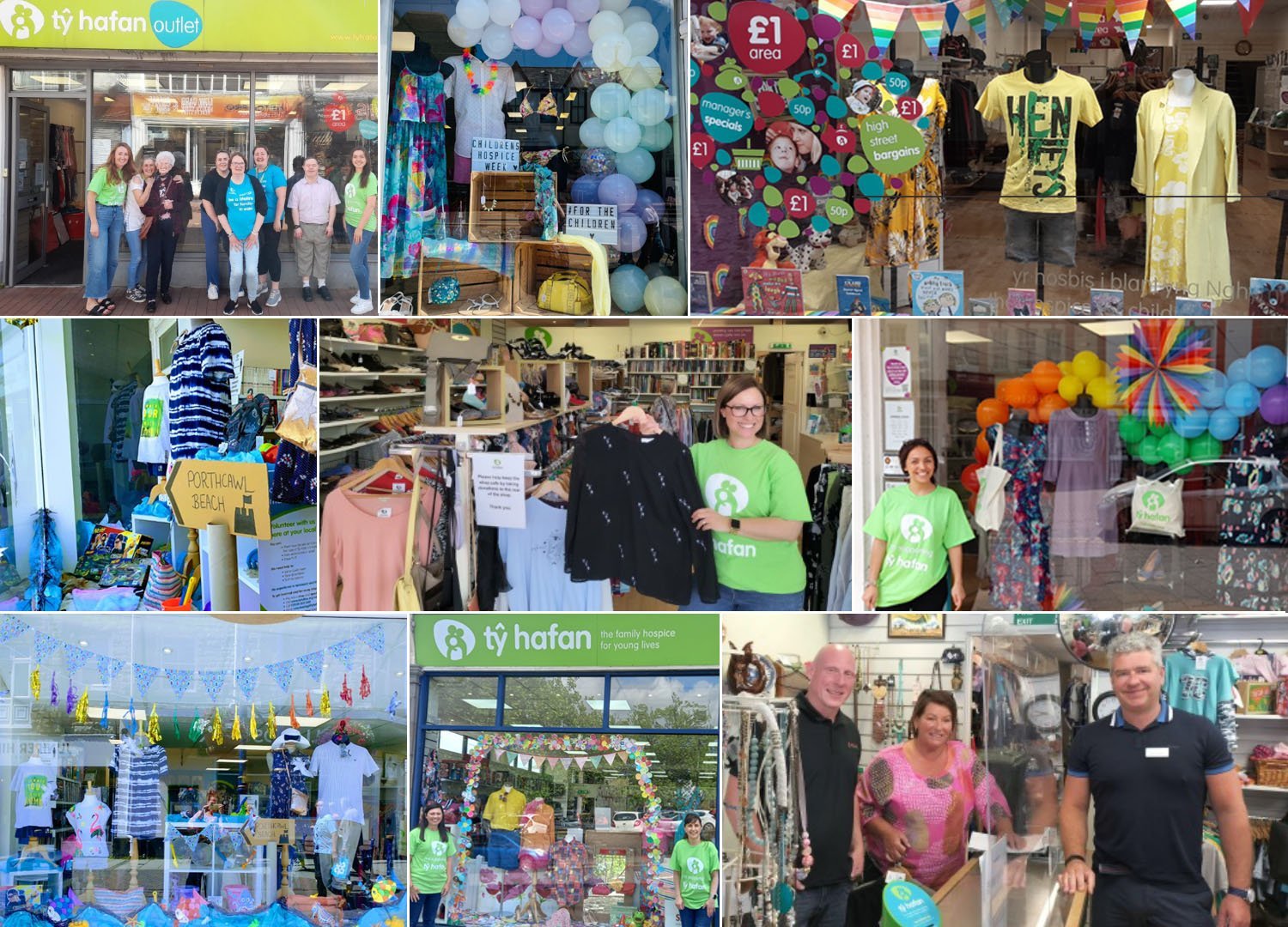 Our shops are an important income stream for both Tŷ Hafan and Tŷ Gobaith, helping to fund our activities, both in our hospices and in the communities in which our shops are based.
We've seen some bumper results this week thanks to the collaborative and can-do approach of Tŷ Hafan, Tŷ Gobaith and Principality staff!
Challenge awards will go to the shop and Principality team who had the best sales and sold the most lottery tickets.
Principality staff have also been challenged to dress our windows creatively to tie in with the colours of the Children's Hospice Week logo. We've been amazed by some of the creativity and ingenuity we have seen in our shops this week.
Tŷ Hafan and Tŷ Gobaith shops and Principality branches are an evergreen feature on Welsh High Streets, and the Charity Shop Challenge has given us a fantastic opportunity to celebrate that presence.
Here's what a participating Principality staff member had to say about the day:
"What a wonderful day we've had!", and "The volunteers were non-stop all day – we thoroughly enjoyed designing a shop window for Caerphilly."
As well as working together to share new skills and knowledge, we've also discovered we share a number of mutual customers who have enjoyed seeing staff from their local Principality branch in their Tŷ Hafan shop – although we appreciate that this might have proved confusing for some!