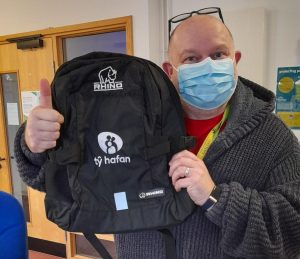 It's so important that parents of children with life-shortening conditions and bereaved parents have the emotional and practical help they need, and that help needs to be tailored to them as individuals. 
"Being the father of a child with a life-shortening condition can be very isolating and sometimes dads deal with things in a different way to other family members," explains Dan.
"Men sometimes find it hard to share their feelings – some would rather speak to another dad going through similar issues, some want to talk to me directly and some want to deal with things in their own way.
"I act as a facilitator. I help dads engage with other dads through a common activity, that could be football, rugby or another activity to help them create contacts in an informal way.
"You'll often find me at the Community Hubs where I help to bring dads together and help them create support networks within their local community.
"You never know if someone living just down the road from you is facing similar challenges to your family. At the Community Hubs, it's the perfect opportunity to build support links in your local area."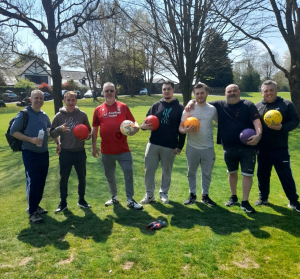 Speaking out about how Tŷ Hafan's support groups for dads has impacted him, Matt told us: "For me, it's not just about what Darcy, my daughter, gets from Tŷ Hafan. It's what we all get, including me. I benefit so much from having conversations with other dads. We can share our experiences.
"This is stuff that I thought that I would never need, and I don't speak with other mates about this kind of thing because they can't relate to it. I think we've come a long way now – more men are talking about their feelings.
"I hate the phrase 'man-up'. For us Tŷ Hafan dads, there's no topic that's off-limits."
Many of the dads who use Tŷ Hafan's services create their own support groups and activities, too. One dad hosts an online gaming group once a month, where those who like gaming can play and chat.
There's also an official Facebook group for dads who use Tŷ Hafan with more than 100 members. It's a safe space for members to talk about what's going on at the hospice, what their child and family are going through, grief and bereavement and give each other support.
But that's not all. The Facebook group is a place for growing connections and having fun. Every week there's a music poll where a theme is chosen, the members submit songs based around that theme, Dan posts all of the songs, and the group votes on their favourite. Whoever wins gets to choose the theme for the next week!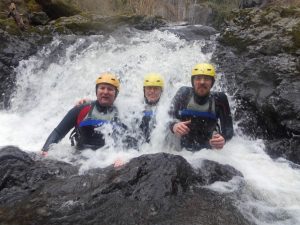 Dan has been a huge part of putting together excellent networks for dads: "I offer all dads at Tŷ Hafan opportunity to engage with me and make contact if they choose to.
"Sometimes I meet dads out in the community for a coffee and we talk about anything at all. Everyone's different and I do whatever I can to support their individual needs.
"We get creative to so that people get support in the ways they need it. I've set up an online group called Talking Nonsense– and that's exactly what we do.
"It happens once a month over Zoom and we talk about anything and everything. Recently, we all talked about how to survive a shark attack and stupidest thing we did as a child.
"We find out all sorts about people and build strong connections along the way. I think we could turn Talking Nonsense into a podcast because it's so funny!"
Tŷ Hafan is always here for families if they need us. Sometimes years can go by with little contact, and then a family will get in touch because they want support. We're always there.
Dan said: "I'm here if they need me, whenever they need me. I think it's the most rewarding job anybody could do."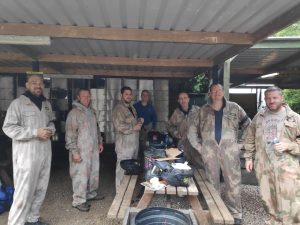 The Family Support Team put on all kinds of events for families throughout the year. There are couples dinners to give parents some time together, plus there's a brilliant pantomime held at the hospice every Christmas.
Dan does an exceptional job at Tŷ Hafan – he's an asset to the charity. So, here's a special thank you to Dan, the Tŷ Hafan dads who are excellent at giving each other emotional support and friendship, and Emily and Amy who also do an outstanding job on the Family Support Team.
If you're a dad who uses Tŷ Hafan's services and you want to get in touch with Dan, you can call him on 07814284614 or email him at dan.notley@tyhafan.org.
Discover more ways that we support families who need our services.