This September, eight intrepid chaps took the ultimate challenge – the notorious Ironman Wales.
In a league of its own, the Ironman course, which takes place in the picturesque harbour town of Tenby, demands a 2.4 mile swim in the sea, a 112 mile cycle, followed by a marathon-distance run – all within 17 hours!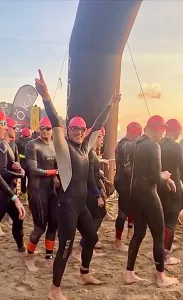 The seemingly superhuman supporters who completed Ironman Wales are Steve Robins, Marc Williams, Grant Robson, Neil Williams, Jon Saunders, Paul Evans, Patrick Lord and Craig Black!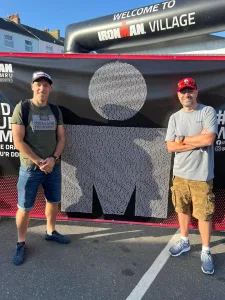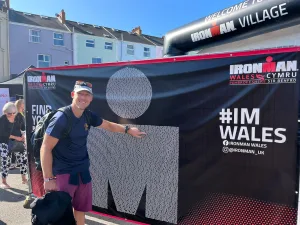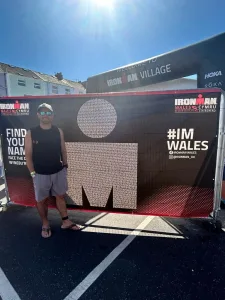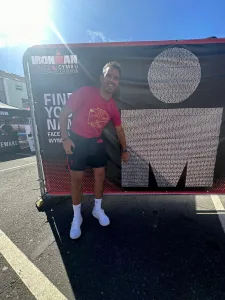 And it's not just their efforts on the track that are impressive! So far, they've raised a collective £9,046 for Tŷ Hafan! That's enough to pay for more than five days of short break care for a family at our hospice, so that mum and dad can get some much-needed rest.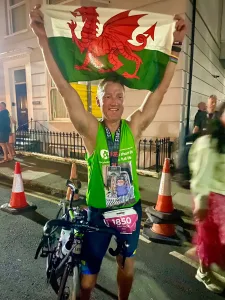 'Congratulations!' and 'thank you!' to Steve, Marc, Grant, Neil, Jon, Paul, Patrick and Craig. You all did phenomenally well to complete the Ironman challenge and we're very grateful that you did it in support of Tŷ Hafan.
***
To learn more about the challenge events that you can do to raise money for Tŷ Hafan, click here.