Tragic baby Rose's story at the heart of Tŷ Hafan's first ever intensive fundraising appeal to raise £250,000 in just 60 hours
On Sunday (Nov 27) Tŷ Hafan children's hospice will launch its first ever intensive fundraising appeal in a bid to raise a quarter of a million pounds in just 60 hours with the heartbreaking story of little Rose Jeans at its heart.
Baby Rose died on 13 February 2020 at the charity's hospice in Sully just two days after her first birthday and after she was diagnosed with a particularly aggressive and incurable form of cancer.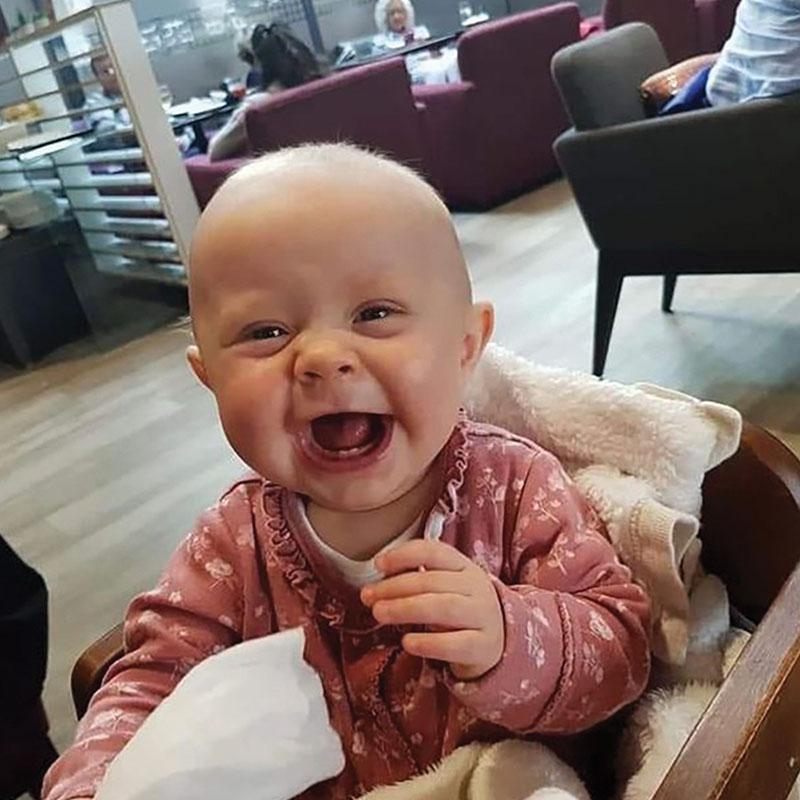 Her parents Andrew and Catherine Jeans and big brother Oliver, 9, are now the faces of Tŷ Hafan's #WhenYourWorldStops appeal. This aims to raise £250,000 in vital funding for the children's hospice which they describe as having given them "priceless" support.
Catherine, a civil servant, from Cefn Hengoed, said: "If Tŷ Hafan wasn't there for us, I just don't know what I would have done. Tŷ Hafan gave us privacy. But we could still have family around us. Tŷ Hafan enabled them all to be there for us. It's a home from home environment. Everyone matters. In hospital, it's different, it's noisy, it's chaotic and very clinical.
"It has to be an option for someone. Tŷ Hafan has to be there."
The family's nightmare began in the autumn of 2019 when their much-longed for daughter, Rose, a little sister for Oliver, then aged six, was just a few months old. Initially diagnosed with a dairy intolerance, Rose was hospitalised after her condition rapidly deteriorated after her first and only Christmas. She was finally diagnosed with Atypical Teratoid Rhabdoid Tumour just two weeks before she died.
Tracy Jones, Director of Family Wellbeing and Outreach Services for Tŷ Hafan, said: "When families are told that their child's life is going to be short, their whole world changes. It changes again when they realise they must consider end of life care. And again, when they finally lose their child.
"Tŷ Hafan is there to provide endless support to families from the moment their world changes.
"We can't give a family more time, but Tŷ Hafan can make sure that families who find themselves facing a nightmare such as that faced by Andrew and Catherine Jeans and their son Oliver have the time and the support they need."
Jenna Lewis, Director of Income Generation for Tŷ Hafan, said: "It costs Tŷ Hafan £5.2 million a year to provide care and support for children with life-shortening conditions and their families, at our hospice in Sully, and in homes and communities across Wales.
"With the cost of the living crisis, this figure is just going up and up.
"So for the first time ever we are aiming to raise £250,000 for Tŷ Hafan in a ground-breaking match funded fundraising campaign over 60 hours.
"We'll be starting at 10am on Sunday 27 November and will finish at 10pm on Tuesday 29 November.
"Thanks to the generosity of our incredible matched funders, all donations made to www.tyhafan.org/whenyourworldstops during this 60 hour period will be doubled, so double the donations and double the impact.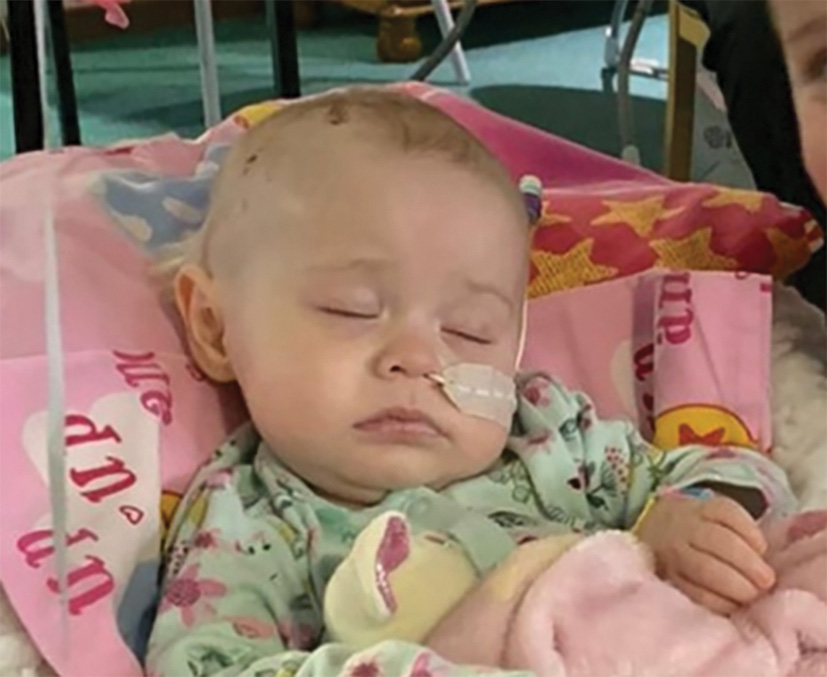 "We know that times are incredibly hard for so many of us now, but all gifts will make a huge difference to families like Rose's."
Catherine added: "It means a lot to give back to our Tŷ Hafan family after what all the incredible people there have done for us and Rose.
"I know that times are very tight for so many of people now but I hope that people do dig deep and give whatever they can to this campaign to help Tŷ Hafan to keep on doing what it does.
"Tŷ Hafan is here and now and the support you get from it never ends.
"Tŷ Hafan protects us and tells us: 'It's OK to feel what you are feeling'.
"My mental state, Andrew's mental state, Oliver's mental state. The fact that we are all as we are today is down to having access to Tŷ Hafan. We didn't – and still don't – have to deal with the worst time in all our lives on our own."