Getting the little ones out to blow off some steam and have some fun is such a joy. For many families in Wales, finding an accessible attraction is key to enjoying a day out to the fullest.  
Fortunately, Wales has plenty of accessible attractions for families to visit! Here we list six of them, including what they are and how they're accessible. 
Techniquest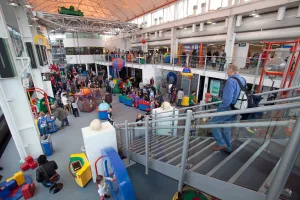 Techniquest is an iconic building in Cardiff Bay and is brilliant fun for families.  
If you're not familiar with Techniquest, it's a science discovery centre for children. Inside, there are more than 100 interactive science exhibits spread across two floors. 
Children can enjoy these curious scientific displays that include problem solving, creativity, learning through play and even experiencing what it feels like to be caught in a hurricane! 
There's also a planetarium and a science theatre in the building and events and exhibitions are held regularly. 
Techniquest is a very popular day out in Cardiff, so we recommend booking in advance. 
Accessibility at Techniquest
Both floors of Techniquest are level and easy to access through a lift, so they're accessible for prams and wheelchairs.  
There are accessible toilets available on each floor, there are two baby changing rooms on the ground floor and there's another baby changing unit in the Coffee Mania café. 
Assistance dogs are welcome and essential carers who are accompanying visitors can enter Techniquest free of charge. 
Techniquest doesn't have disabled parking on-site. However, the nearby Mermaid Quay and Havannah Street car parks do have disabled parking bays. 
Find out more about accessibility at Techniquest. 
Address: Stuart St, Cardiff CF10 5BW 
Manor Wildlife Park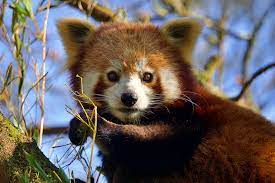 Does your child love animals? If so, then a day at Manor Wildlife Park will prove extraordinary! It's a 52-acre park with a fabulous range of animals to see and activities to take part in. 
From tigers and giant rabbits to zebras and lemurs, there is a breath-taking variety of animals at this park and it's also home to the only walking safari in Wales. 
Plus, because this is a smaller zoo in comparison to some of the others in the UK, it's great for younger children. 
Staying for lunch? The on-site restaurant specialises in Italian pizzas… yum! 
Accessibility at Manor Wildlife Park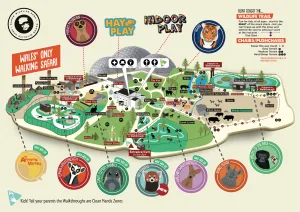 Most of Manor Wildlife Park is accessible for wheelchair users, prams and pushchairs. The exceptions are a steep hill at the back of the rhino paddock and the pathway adjacent to the cave pond. 
Because these routes might be difficult for some people to access, Manor Wildlife Park recommends that people using wheelchairs, mobility scooters, crutches and Zimmer frames use an alternative route. Routes that are more accessible are shown on the map of the park (pictured above).  
Mobility scooters are available to hire for £10 per day but do call 01646 651201 before your visit to make sure one is available for you. 
Parking at Manor Wildlife Park is free. Dogs aren't allowed onsite, but the nearby Foxcombe Boarding Kennels will take dogs for the day subject to space. 
Address: Manor Wildlife Park, St Florence, Tenby, Pembrokeshire, SA70 8RJ  
Plantasia Tropical Zoo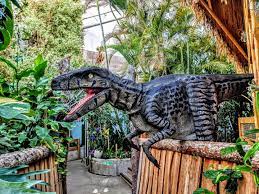 Plantasia Tropical Zoo, based in Swansea, is an indoor rainforest – yes, an actual rainforest! 
There are loads of rainforest plants to see at Plantasia, spanning the weird and wonderful and the household names. Keep your eyes peeled for weeping figs, rubber and aloe vera plants, avocado trees and more. 
And it's not just plants… there are animals too! Plantasia is home to the only crocodile feeding experience in Wales and you can see meerkats, axolotls, piranhas, leopard cats and creepy crawlies. 
Accessibility at Plantasia
Most of Plantasia is accessible, with a few exceptions. 
The waterfall lookout, the tree house, the ant nest tunnel, and the killer plant house are not accessible for wheelchair users or prams. Aside from those exceptions, the walkways and paths around the zoo are accessible. 
Carers can enter Plantasia free or charge and people with disabilities can enter at a concessionary rate. 
There is a disabled toilet and a baby changing facility. All of the signs at Plantasia are in both English and Welsh. 
There are 50 disabled parking spaces and 7 parent and toddler parking spaces. 
Read Plantasia's accessibility statement here. 
Address: Plantasia Tropical Zoo, Parc Tawe, Swansea, SA1 2AL  
St Fagans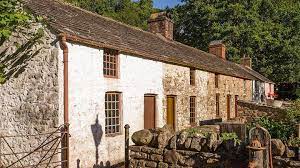 The St Fagans Natural Musem of History is based in Cardiff and brings Welsh heritage to the fore. 
This stunning 100-acre outdoor museum is home to more than 50 rebuilt buildings that give visitors an immersive experience, taking them back in time. 
Some of the highlights at St Fagans are a medieval church, a Workmen's Institute and a Victorian school. They've all been reconstructed providing a very real representation of what life was like for Welsh people of the past. 
Not only are there buildings to explore, but workshops are also regularly held at the museum where craftsmen show visitors their traditional skills, such as a clog making workshops and farming demonstrations. 
Accessibility at St Fagans
St Fagans is open from 10 am until 5 pm every day (apart from Bank Holidays) and is free of charge to enter. 
There is disabled parking at the main entrance, wheelchairs available upon request, accessible toilets and baby changing facilities. 
Most of St Fagans, which is a 3-kilometre walking route, is accessible for wheelchair users, prams and pushchairs. 
However, some of the historic buildings might be difficult to enter for some people and there are areas with steep inclines and uneven terrain. 
To help, you can get a map from a member of staff where this suggests a wheelchair route around the museum. 
Assistance dogs are welcome. You can find water bowls at the entrance of the museum and near the café and you can pick up a pooper scooper at the museum, too. 
There are large scale maps around St Fagans, as well as information boards outside of every building. 
Click here to read St Fagans' access guide. 
Address: St Fagans, Cardiff, CF5 6XB  
Cosmeston Lakes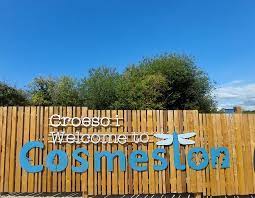 Cosmeston Lakes Country Park is just a short drive away from Tŷ Hafan sitting between Sully and Penarth. 
This is a beautiful site in the Vale of Glamorgan that inhabits more than 100 hectares, including water and land. Here you'll find a diverse range of plants and animals in a tranquil setting. 
Some areas of the park have been named as Sites of Special Scientific Interest. As well as being a place to see wildlife in abundance, Cosmeston Lakes Country Park has a play area and a curiosity trail for children. 
This is also where you'll find the much-loved Cosmeston Medieval Village, which you might recognise from Doctor Who, Galavant and Merlin. 
The remains of Cosmeston Medieval Village were uncovered in 1980 when the park was being developed. Now restored and set in the year 1350, this open-air museum brings to life a fascinating time in Welsh history and is one of the most-visited attractions in south Wales. 
Accessibility at Cosmeston Lakes
Cosmeston Lakes Country Park has even pathways, making it accessible for most visitors. When you visit reception, you can pick up a wheelchair free of charge. In the on-site café, toilets and baby changing areas are available. 
Learn more about Cosmeston Lakes.  
Address: Cosmeston Lakes Country Park, Lavernock Rd, Penarth CF64 5UY 
Dyffryn Gardens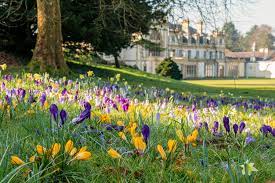 The beautiful Dyffryn Gardens is an Edwardian garden with a whole host of beautiful sights. 
In this seasonal garden, you'll find the arboretum, the magnificent South Lawn, themed garden rooms and a walled garden, just to name a few highlights. 
This is a lovely place to visit, especially on a sunny day, and it has natural play areas for children to enjoy. Dyffryn Gardens also holds events throughout the year and has an on-site café.  
Accessibility at Dyffryn Gardens
This popular south Wales attraction provides an accessibility map to show visitors the accessible routes around the garden. 
On the weekends, buggeys are available for visitors to be driven around the site and dogs are welcome. 
Accessible toilets and baby changing spaces are available throughout the gardens.  
Learn more about accessibility at Duffryn Gardens. 
Address: Dyffryn Cl, St Nicholas, Cardiff CF5 6SU 
As a children's hospice, Tŷ Hafan knows how important it is for attractions to be as accessible as possible. 
We provide expert end-of-life care, comfort and support to children in Wales who have life-shortening conditions. 
Our mission is to make short lives full lives. Then, when the time comes, we give families ongoing bereavement support.