The team of eight managed to successfully scale Wales' 10 highest peaks in just two days, then cycle 53 miles from Brecon to St David's Hotel in Cardiff Bay on Saturday, completing the whole challenge from start to finish in just over 55 hours.
The challenge was the brain-child of a group of dads led by commercial photographer Paul Fears, 56, whose son Greg, now 30, was looked after by Tŷ Hafan as a child.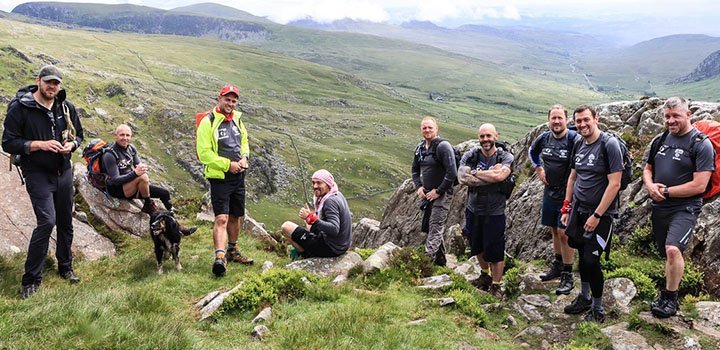 Paul, of Church Village, near Cardiff, who also organised the whole event, said: "In 2018, a group of us fathers had done the 5 in 55 Challenge – a combination of the UK national Three Peaks and the Welsh Three Peaks – Ben Nevis, Scafell Pike, Snowdon, Cadair Idris and Pen-y-Fan. As a result of doing this we won a JustGiving fundraising award.
"After we'd done that we decided we wanted to do something else even more challenging."
"The idea for the 10nTaff Challenge for Tŷ Hafan was to do a challenge that encompassed all of Wales bringing in the 5 mountains in the North and South. As we still wanted it to last 55 hours, we were left with a spare day and so we thought that we'd bring in cycling the Taff Trail as it is something that Tŷ Hafan has done so well for so many years.  The boys really thanked me for that on Saturday morning!"
Matt Evans, 34, from Swansea, whose daughter Darcy, 5, is supported by Tŷ Hafan described the challenge as: "Intense, extreme, tiring, but all worth it in the end.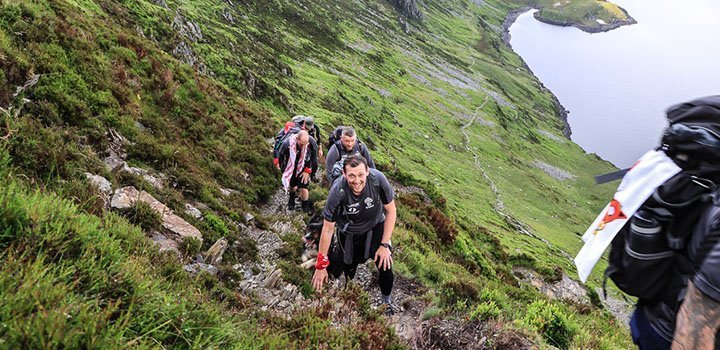 Matt, a vehicles trainer for the DVLA, added: "The lack of sleep was one of the hardest things to deal with plus the long days. We didn't finish our last mountain on the first day until very late and then were up again, tackling the second bunch of six mountains at 7am the next day and all this after very little sleep in a minibus. The tiredness was the biggest factor. Keeping going – it was just very difficult."
James Meacham, 43, from Pontllanfraith, whose son Thomas was cared for by Tŷ Hafan before he died at the age of nine in 2019, said: "Everyone had a crash at least once mentally, thinking I can't do this anymore, I need to stop, I need to have a rest.
"But the collective determination in the group was amazing. Everybody picked each other up and got each other going and I think that speaks volumes and it draws parallels as to what you go through as a hospice parent.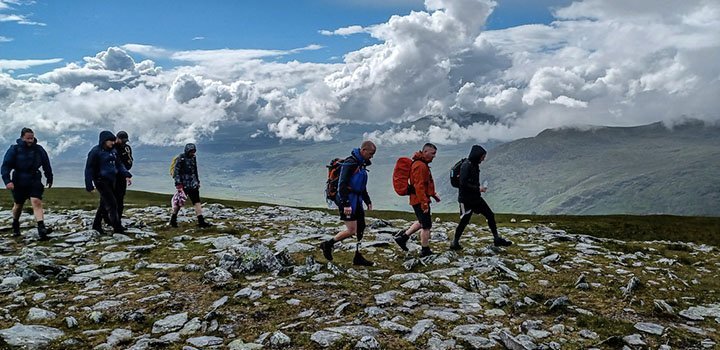 James, a Project Manager for BT, added: "It's a bit of a cliché but a few days of blood, sweat and tears and achy muscles is nothing compared to what the kids and families go through. So obviously that was the main driver for us, to get this done and to raise as much money for the hospice as possible."
The group, which received sponsorship from Bunting Berkhamstead, Viridor and Convey Law, set out to raise £50,000 for the hospice, which needs £5.2 million a year to provide care and support for children with life-limiting conditions and their families in Wales.
With the current total raised at over £40,000, the group were kept updated on the fundraising total throughout the 55 hours of the challenge.
Added Matt: "It was unbelievable to hear all the figures we were getting. On the mountains, we were so tired and then Paul would tell us how much we were at in terms of fundraising and we would all get a big hit from it then because we could see that it was so worth it with the money coming in from Tŷ Hafan.
"It was good to hear we were raising so much money for the hospice, and still are, because there is still time for people to donate – and they are.
"Tŷ Hafan needs £5.2m a year to offer the services that they do for us as families so it's a drop in the ocean what we are doing for them in terms of the overall picture. But it was all so worth it just to know that we are raising lots of awareness and lots of money for them, to keep a very special charity going for as long as possible."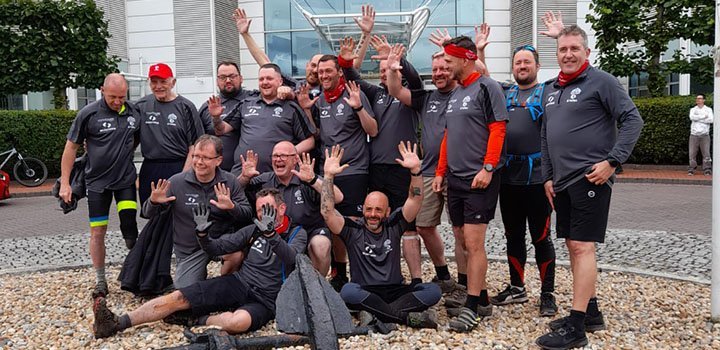 Jenna Lewis, Director of Income Generation for Tŷ Hafan, said: "All fathers of children supported by Tŷ Hafan have to face the most enormous challenges on a round-the-clock, daily basis. The dads who took part in the 10nTaff Challenge have raised more than £40,000 for us thanks to their incredible commitment and effort in climbing 10 mountains and cycling 53 miles in just 55 hours. We are so glad that they have all made it back safely and incredibly grateful to them for what they have done for us – and for all the support and donations they have received."