On 24th February, Maibel, armed with a swimming cap and a bucket load of ambition, headed to Cardiff International Pool and Gym.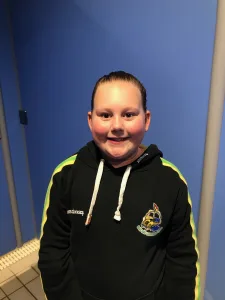 Maibel took on a three-kilometre sponsored swim in the competition pool with all donations going to Tŷ Hafan.
That's no small feat – especially as she did a two-kilometre swim for charity last year – and we're very inspired by her kindness and determination. 
And on top of her work so far, a little bird told us that Maibel is already planning her next charity fundraising activity which might consist of a five-kilometre swim!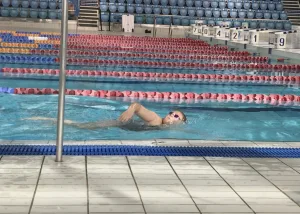 On her JustGiving page, Maibel notes: 'Last year I swam two kilometres for charity, this year I am increasing the distance to three kilometres. 
'The charity I have chosen this year is Tŷ Hafan, a local worthwhile cause that offers comfort to families and children with life-limiting illnesses.  
'I will be completing the swim at the end of February and will keep you posted about how I do. I know this swim will push me, but I really would like to push myself to help such a great cause.' 
That is simply fantastic, Maibel! Thank you so much for your generosity. 
Maibel's JustGiving page is now closed, but you can still donate to celebrate her efforts. You can donate to Tŷ Hafan by clicking here.