Youth Work Week Wales is an opportunity to showcase and celebrate the diversity of youth work across Wales and the incredible impact it has.  
It helps to promote a wider understanding of and support for youth work, which often comes with misconceptions. 
Youth work, in lots of different forms, is available to all young people aged between 11 and 25 in Wales. It offers learning opportunities that are educative, expressive, participative, inclusive and empowering.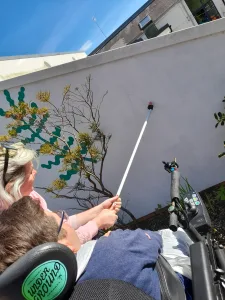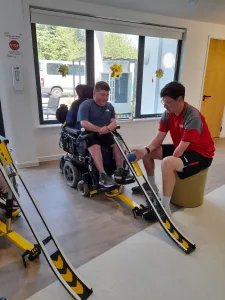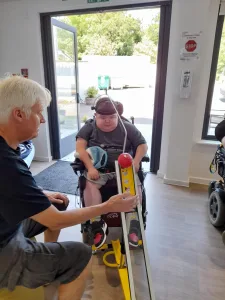 At Tŷ Hafan, the support we offer young people is a crucial, powerful part of our care. We work very closely with young people with life-shortening conditions, as well as other young people close to them, such as their siblings. In every case, we adapt our work with children and young people to suit their individual wants, needs and abilities. 
Katie Simmons, our Youth Social Action and Participation Practitioner, explains: "We support a wide range of youths in various ways; from running a regular youth club to organising Boccia lessons, facilitating a youth ball and enjoying some pizza making in our brand-new teens' area.
"The young people we work with could be referred children, siblings or bereaved families. They are at the heart of what we do. Listening to their voices and instilling a feeling of making a difference is so powerful and uplifting.
"Our latest youth social action project highlights the young people's accessibility and obstacles they experience in their education.
"We enable young people to develop holistically, working with them to facilitate their personal, social and educational development. We enable them to develop their voice, influence and place in society and to reach their full potential.
"If you would like to find out more about the youth work we offer at Tŷ Hafan, please get in touch with me through my email address (katie.simmons@tyhafan.org)."
To celebrate and educate during this Youth Work Week Wales, there will be a question and answer session on Twitter with members of the Interim Youth Work Board.
You can join in the conversation by following @YWWales on Twitter and Tweeting with the hashtags #YouthWorkWales and #GwaithIeuenctidCymru.