Meet Katie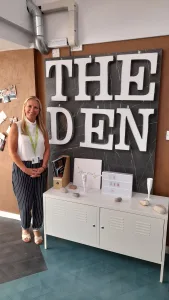 Katie has joined the team as Youth Social Action and Participation Practitioner. This new role ensures the voices of our young people remain paramount. As well as setting up a Youth Board, Katie recently took a young person to present their ideas for the hospice to our Board of Trustees. They made excellent suggestions, including having more disability sports provision and getting a permanent pet! 
The summer Service of Remembrance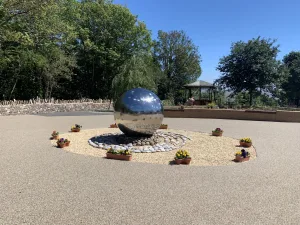 This year's summer Service of Remembrance was a beautiful day. Bereaved families came together to celebrate and remember all the children supported by Tŷ Hafan. Families whose child had died since the summer service last year were given their remembrance pebble engraved with their child's name.  They could also listen to their child's name in bird song for the first time. 
The need for end-of-life care increases 
We have seen an increase in the demand for our end-of-life and emergency support services, mostly from the Paediatric and Neonatal Intensive Care Units. We have received lots of positive feedback from families about the care they received and the difference Tŷ Hafan made during such a difficult time. 
The planning for these transfers can expand from many weeks to a few hours, ensuring a safe and individual-focused care approach. Although it's great that we've been able to support all end-of-life transfers which we will always prioritise, it means the short break stays, crisis stays and commissioned beds we normally offer have been impacted.