Last week, on one of the hottest days of the year, veteran charity fundraiser Ian Waddell successfully climbed a 701-metre high mountain in Abergavenny.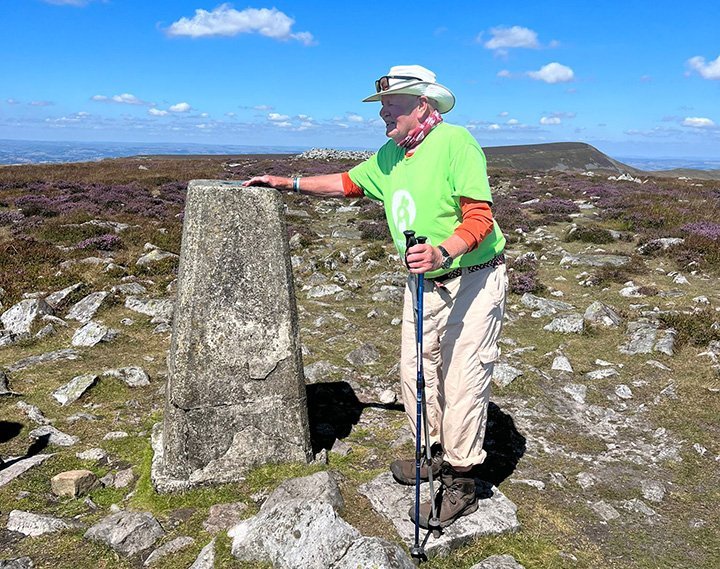 Despite suffering from severe osteoarthritis, and all the challenges posed by the incredibly hot weather, 84-year-old Ian was determined to go ahead with the walk as he had planned.
Accompanied by a group of loyal supporters, he climbed Pen Cerrig-calch in four hours, reaching the top at around midday, when temperatures were soaring into the high twenties.
After a brief rest, Ian then made his way down the mountain, taking more than seven hours to get to the bottom.
Ian, who lives in Abergavenny and is a former member of the Parachute Regiment, said afterwards: "It was harder than I had expected – especially the descent, which took nearly double the time I thought.
"But it is worth it for the end product!"
Intrepid Ian has so far raised more than £600 in sponsorship, with more money still being collected.
Lots of businesses in Abergavenny have supported him, including Bean and Bread coffee shop with members of staff taking a day off from work to support Ian and his walking companion David Pope as they tackled Pen Cerrig-calch.
Owner Jessica Fletcher said: "It was a pleasure being alongside Ian on his walk, he is such an inspiration! I'm really proud of us all for completing it."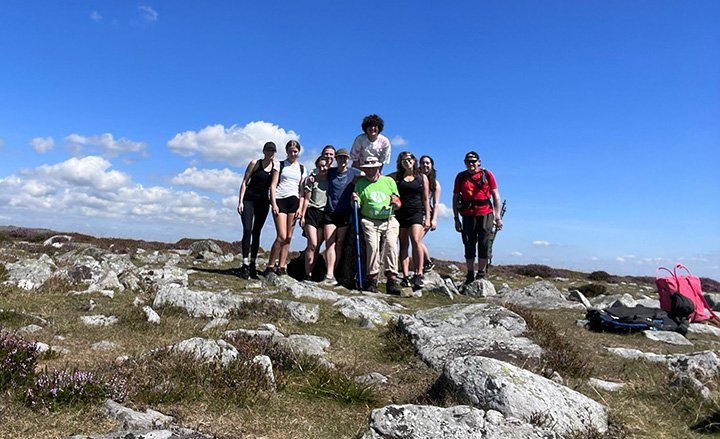 Ian has thanked all the businesses and individuals who have supported him in his endeavours.
He says he may yet be planning one last challenge, however.
"I will be 85 in March – watch this space!" he says.
He has also signed up to the Tŷ Hafan firewalk challenge which takes place on October 23, at Cardiff City Stadium.
There are limited places available for this event, so if you would like to join Ian and firewalk for Tŷ Hafan, the link to sign up to the event is below:
If you would like to sponsor Ian for his mountain challenge, the link to his justgiving page is below:
We say 'Thank you, Ian – we thank you for everything you have done for us and we think you are truly amazing."